Free Diabetes PATH programs in the Detroit area during November, National Diabetes Month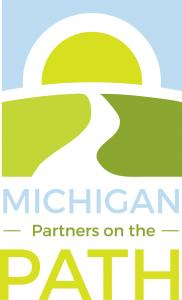 DETROIT, MI – During National Diabetes Month this November, the National Kidney Foundation of Michigan (NKFM) will promote the importance of screening to diagnose type 2 diabetes, and management to reduce the risk of serious complications, such as chronic kidney disease. The NKFM is hosting two free evidence-based Diabetes Personal Action Toward Health (PATH) programs in the Detroit area to help people with diabetes and their loved ones learn to manage diabetes.

The six-week Diabetes PATH workshops will be held at:

Ascension Macomb-Oakland Hospital's Madison Heights Campus
27351 Dequindre Road
Madison Heights, MI 48071
To be held weekly on Tuesdays, November 6 through December 11, from 1:30 to 4:00 p.m.

Ascension Van Elslander Cancer Center
19229 Mack Avenue
Grosse Pointe Woods, MI 48236
To be held weekly on Wednesdays, November 7 through December 12, from 1:30 to 4:00 p.m.

These interactive workshops feature certified leaders to help participants engage in a healthier, more enjoyable life. To register, please call Health Connect at 866-501-3627. To find other PATH classes in Michigan, visit nkfm.org/path or mihealthyprograms.org.

The program was designed by the developers of the Chronic Disease Self-Management Program at Stanford University (referred to as the PATH program in Michigan). Diabetes PATH focuses on the following:

-managing everyday activities with an action plan
-avoiding diabetes complications
-monitoring and balancing blood sugar and its importance
-communicating effectively with loved ones and health care providers
-managing symptoms and decreasing stress
-increasing energy and improving overall health

Diabetes is a huge and growing burden. In the state of Michigan, it is estimated that 10.4 percent of the population—799,350 adults—have been diagnosed with diabetes. Many people live with type 2 diabetes for a long period of time without being aware of their condition. By the time of diagnosis, diabetes complications may already be present, including heart disease, blindness, and kidney failure.

People need to be screened by a doctor to find out if they have diabetes. If you do not have a doctor because you do not have health care coverage, you can enroll or re-enroll in the Health Insurance Marketplace, including finding out if you qualify for Medicaid, during the upcoming Open Enrollment. Open Enrollment starts Thursday, November 1, 2018 and runs through Saturday, December 15, 2018. To enroll or for more information, visit healthcare.gov or call 800-318-2596.

For additional diabetes resources, community workshops and more, visit the National Kidney Foundation of Michigan at nkfm.org/DiabetesMonth or call 800-482-1455.