Floating pocket levitates fragile electronics, Drifter keeps them safe if bag drops

By Claudia Lugo/Tell Us USA News



As the technology of laptops and tablets progress, so do the designs of their cases and carrying bags. Companies are now feverishly taking steps to engineer a backpack built for the technology inside. The Drifter has come up with an idea by concealing two floating sleeves crafted for holding a laptop and tablet safely, making it ideal as a transitional bag from a weekday commute to a weekend excursion.

The bag is constructed with water resistant fabric for the main body and reinforced bottom fabric, the Drifter is tough yet fashionable. The top loading design of the Drifter makes the bag easy to access without dumping out all of the contents.

The bag is 18 liters in volume and features an array of useful pockets, including a compression pocket on the side for quick water bottle storage and a zipped pocket on the opposite side. At the bottom of the bag a pocket holds a form-fitted rainfly intended to go over the bag for additional water protection.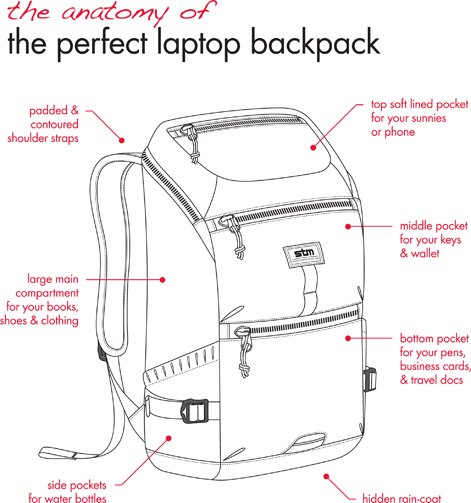 The Drifter is designed for all types of situations. The bag has a pass-through attached to the back that allows users to securely connect the backpack to a luggage handle. The Drifter is designed to be worn for extended periods of time with a 3-D foam mesh back panel for increased air-flow.

The bag is also equipted with RewardTag to help promote the return if it is ever lost. The tag is registered and connected to the bag. If the bag is lost, the RewardTag gives the finder a way to contact the owner and claim a reward.

The Drifter from STM is available in graphite, olive, or red and retails for $149. For more information, visit: www.stmbags.com