HIPCAM's North American debut at the world's largest technology show a huge success


LAS VEGAS - HIPCAM conquered the American market during the Consumer Electronics Show (CES) 2019 with an innovative concept for home security: the combination of three smart IP cameras that offer, for the first time in the industry, the ability to hold a video call in real time across multiple devices.

This unique proposal surprised the thousands of visitors who stopped by between January 8th and 11th to the 140-square meter stand in Las Vegas, home to CES and where the most important tech companies in the world come annually to display their electronic innovations. HIPCAM presented its products: the Indoor Pro, Outdoor Pro and Doorbell which are designed for use both indoors and outdoors.


Hipcam Indoor Pro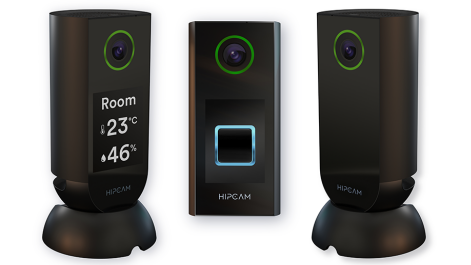 The Hipcam Indoor Pro is your control center for all things happening at home. See and talk to loved ones. Stream music from your mobile device, select your smart area, and customize your Hipcam experience. Use it as your eyes and ears while at home and stay connected through the Hipcam Indoor Pro while you're away. Never miss a moment even when you're far from home.


HIPCAM provides the first security ecosystem that allows the user to make a video call from either one of their HIPCAM cameras or from the exclusive mobile application developed for iOS and Android. Thanks to this, the user can have a two-way video call with someone ringing the doorbell, even if he's not at home to open the door. This unique feature captivated the industry during CES 2019, as did its HIPCAM Assist function, a voice command system capable of making an emergency call to several contacts at the same time, or simply communicating with your person of trust just by saying his or her name.



Two Way Audio & Video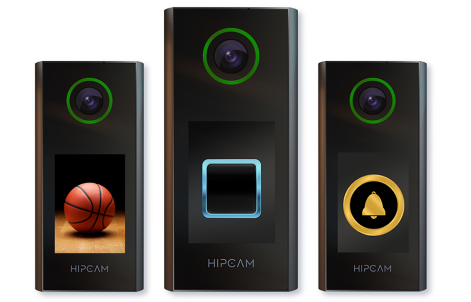 Never be out of reach with your loved ones using two way audio or video communication. Talk and see with the built in on board LCD screen and speaker system.



"We came to the market to change the concept of smart cameras, to open minds to a new generation of security ecosystems and to bring people's loved ones closer. The results obtained at CES 2019 confirm that we are on the right track", said Co-CEO and co-founder of the company, Jonathan Lemcovich.

The cameras also feature face recognition along with sound, movement, light and temperature detection included in the free package. All of this is managed by real onboard AI that quickly and easily classifies the information to provide extensive activity monitoring. This ultra-modern equipment with interactive LCD touch screen notifies the user about everything that happens at home 24 hours a day, 7 days a week, to provide a safe environment and create a real home security ecosystem.
-
ABOUT HIPCAM
HIPCAM was born from the idea that home security products should be smart and easy to use. With that goal in mind, we created an innovative ecosystem that aims to take home security to the next level.

The HIPCAM team stands out for its tireless commitment to excellence that is reflected in each of its products, equipped with the latest technology. The ongoing improvement of its products, through firmware updates makes HIPCAM simply reliable and secure, while promoting the development of innovative and progressive technology to offer intelligent and direct solutions.