Jabra helps you reach potential in workouts through technology

By Harold Meeks/Tell Us Detroit



DETROIT (Tell Us Det) - If you have the time for an early morning walk in your local mall or a run in the neighborhood, the Jabra Sport Pulse is a pair of wireless in-ear headphones that have a special offering for you Ė the ability to monitor your heart rate through your ears.

For trainers who have long wanted to banish cumbersome chest straps and dedicated sports watches, the Sport Pulse is well worth investigating. And if you can afford to spend the $199, these are some of the best wireless headphones ever taken to the gym or on the road.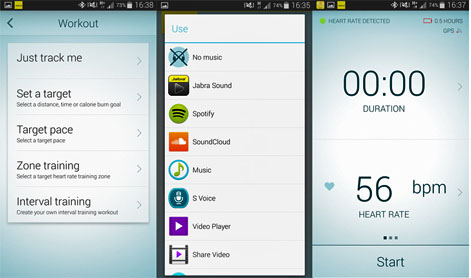 On the smartphone app, the main screen monitors the time and metrics, including GPS when the earphones are connected via bluetooth. You can choose the activity, the type of workout, music selection, and the style of data view. Thereís a decent selection of activities supported, which includes cycling, walking, running, hiking, skating and skiing. If you work out in the gym, thereís treadmill support as well.

Comfort is at the top of the list when it comes to selecting the right pair of running headphones. And Jabra has worked hard to ensure that the in-ear fit is as close to perfect as you can get.

They come with not one but four different ear gel and four different ear wing sizes - buds in XS, S, M and L to ensure a snug fit and avoid falling out the ear. Once you've identified which gel and wing combo is best for your lugholes, the Pulse buds fit pretty snugly.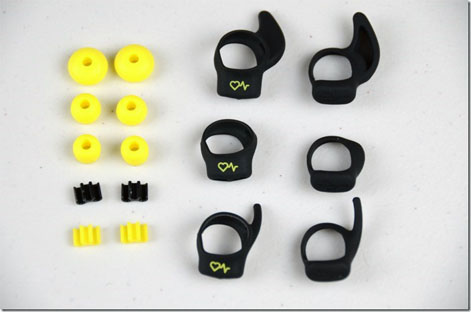 Jabra commissioned Campbell University in North Carolina to independently verify the performance of the heart rate monitor technology for fitness and active usage. The comprehensive trial included runners on a treadmill and simultaneously tested Jabra Sport Pulse Wireless against a medical electrocardiogram (ECG) machine. The results clearly showed an extraordinary accuracy with a 99.2% correlation, proving the advanced nature of Jabraís in-ear heart rate technology.

For training you can set targets based on standard things like distance, time and target calorie burn. With the heart-rate monitoring you can also base sessions on pace, heart-rate training zones and interval training workouts.

Once you're all set up, hit start and the 10-second countdown gives you enough time to get your pace up and your phone into your pocket or armband. During workouts, you can swipe left to see and access music from iTunes (in the iOS app, obviously) or swipe right to view data. The data fields can be adjusted to show other information by simply swiping on them. In the Android app, itís largely the same and like the iOS app there's support for third-party music applications such as Spotify and Google Play Music.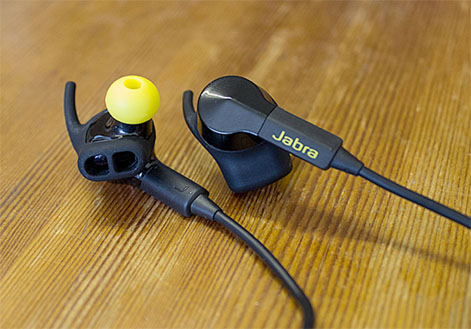 Post-workout results are clearly presented and if you swipe down the screen you can see a graph of your heart-rate zones and map data if the GPS is turned on. If you're wondering where data for previous workouts is stored, itís all neatly hidden away behind the Jabra logo. Along with history and personal achievements, you can also participate in fitness tests like the Rockport test, Orthostatic Heart Rate test and Resting Heart Rate test to give you a better measure of your current fitness levels.

Jabra Sport Pulse Wireless will be available for $199 at Best Buy stores and BestBuy.com beginning late September. For more information or to pre-order the Sport Pulse Wireless earbuds now, visit www.Jabra.com/sportpulse.