---


Holding out for your next smartphone or smartwatch is worth the wait

---

Allsop stays on trend with Gaiam fitness tech accessories

BELLINGHAM, WA - Allsop Inc, was excited to showcase their expanded line of Gaiam KhelaSport fitness tech accessories at the recently completed CES 2015 in Las Vegas. As an official Gaiam licensing partner, Allsop is bringing to market 3 new products building upon the success of their previous Gaiam products.

Using exclusive, top selling Gaiam designs, these fashionable wearable fitness tech accessories are aimed at keeping active people comfortably and effortlessly connected to their mobile device, while working out.

---

Jabra helps you reach potential in workouts through technology

DETROIT (Tell Us Det) - If you have the time for an early morning walk in your local mall or a run in the neighborhood, the Jabra Sport Pulse is a pair of wireless in-ear headphones that have a special offering for you – the ability to monitor your heart rate through your ears.

For trainers who have long wanted to banish cumbersome chest straps and dedicated sports watches, the Sport Pulse is well worth investigating. And if you can afford to spend the $199, these are some of the best wireless headphones ever taken to the gym or on the road.

---

X1 TALKS: Comcast launches industry's first voice guided TV interface
"Talking Guide" Reads Aloud Channel Names, Show Titles and DVR Commands; Allows For Independent Search and Discovery For People With Disabilities

PLYMOUTH, MI - Comcast announced the industry's first voice-enabled television user interface, a solution that will revolutionize the way its Xfinity TV customers, especially those who are blind or visually impaired, navigate the X1 platform. The "talking guide" features a female voice that reads aloud selections like program titles, network names and time slots as well as DVR and On Demand settings. The feature will be available to all X1 customers in the next few weeks.

---

Vanhawks beefs up team with top industrial designer and revolutionary technology

DETROIT (Tell Us USA) - Vanhawks is the industry's first smart carbon fiber bicycle built for commuters with safety, comfort, and connectivity in mind.

The Valour is connected to iDS, Android and Pebble through Bluetooth and tracks rider statistics in real-time including the route, distance, speed, and time. Valour's LED handlebar indicators are connected to the smartphone's GPS navigation and give riders turn-by-turn directions, reducing the distraction of having to look at a smartphone screen. The Valour also includes, the industry's first sensor-driven blind spot detector, which alerts the rider of any object in their blind spot through haptic feedback in the handle bar grips.

---

Parenting after technology, a new father's point of view

DETROIT, MI - (Tell Us Det) - The digital age! How amazing is to live this moment, I am not reading the changes in a book (The same book that have been squeezed in to a flat screen device), I am actually living the moment while things happen.

To be honest I thought I had seen many new things and had no idea on how I was entering a new world. I am a new dad! Be a parent in the times of technology for sure is more fun that my parent's time, times are extremely different today from in previous generations, right?

---

---

---

---
Let your ears be loved: Sennheiser launches URBANITE headphones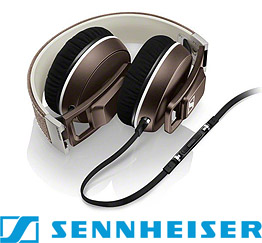 BERLIN – Let your ears be loved: Sennheiser's new URBANITE headphones are the new sound of urban style, bringing the bass for an intense club experience on the move. The audio specialist's new mobile headphone range – including the on-ear URBANITE and over-ear URBANITE XL – delivers massive bass but with Sennheiser's uncompromising audio expertise ensuring excellent clarity throughout the entire frequency range.
---
Floating pocket helps protect electronics, Drifter keeps them safe if bag drops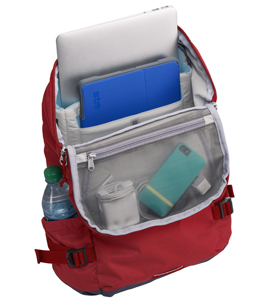 As the technology of laptops and tablets progress, so do the designs of their cases and carrying bags. Companies are now feverishly taking steps to engineer a backpack built for the technology inside. The Drifter has come up with an idea by concealing two floating sleeves crafted for holding a laptop and tablet safely, making it ideal as a transitional bag from a weekday commute to a weekend excursion.
---
First digital car key offers old ideas with new technology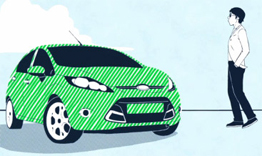 DETROIT, MI - This winter Keyfree Technologies of Toronto will launch what they say is the world's first digital car key solution at the Consumer Electronics Show (CES) in La Vegas, NV, taking place in January.

The product will be a digital replacement for the physical car keys which are stored on your smartphone. In addition the system also provides a platform to incorporate other features currently on the market, such as vehicle tracking, diagnostic monitoring and remote starting.
---
---
---
---